The Beat Goes On…Until it doesn't
During the company's long tenure and many different incarnations in New Haven, its officials repeatedly threatened to move production away in order to win tax abatements from the city and concessions from the union.

Transfer of key operations to other locations and the resulting elimination of jobs began in the 1970s and escalated in the 1980s. In 1980, 1300 people were employed at Winchester.
&nbsp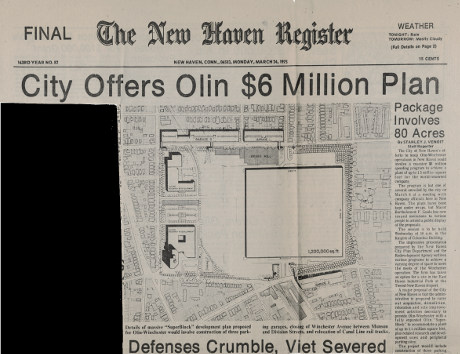 1985-86: Layoffs and a Rescue(?)
The Olin Corporation sold the company to a group of investors, who renamed it "The U.S. Repeating Arms Company. USRAC continued the pattern of downsizing and moving key operations to other locations in the United States or overseas. In November 1985, the New Haven plant shut down, laying off its remaining 865 employees.
The city of New Haven gave the company an 'assistance package' totaling $4 million in loans in exchange for the company's promise to remain in New Haven and keep employment at the plant above 400. In February of 1986, 424 of the laid off workers were recalled.
1989: USRAC was purchased by the Herstal Group.
1993: More Tax Abatements
The city granted the company two 20 year tax abatements to facilitate the building of a new, 235,000 square foot plant on Winchester and Division Street. A series of loans and further tax abatements followed, but they did not achieve their stated purposes of maintaining employment at the plant or preventing the company from leaving town,
2000: Original Agreement Revised
The city allowed a revision of the original agreement, making it possible for employment at the plant to go below the promised level of 400 people. By the time the Herstal Group finally closed the plant in March 2006, there were 187 employees left.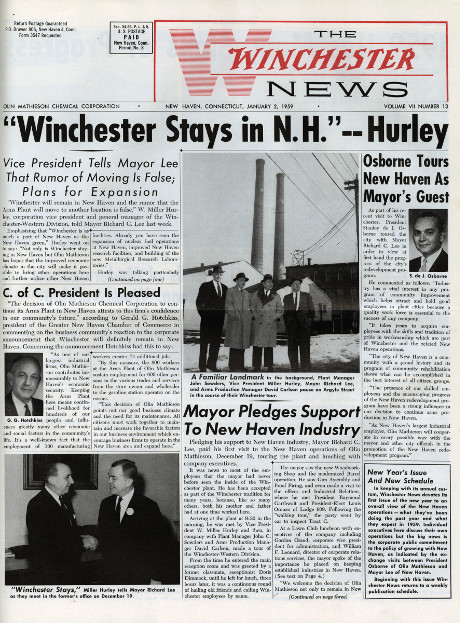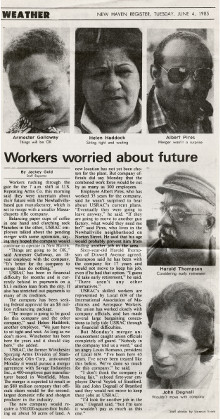 Craig Gauthier, former President IAM Local 609: "The city's own ordinance states that companies with tax abatements must give employees at least six months notice prior to a plant closing. The last 187 Winchester workers were given two. The community must still demand the four months' pay that these workers did not receive."