Early 1960s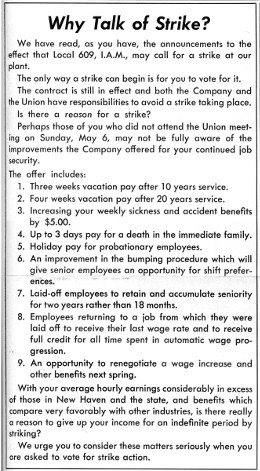 it continued its strategy of trying to convince its union workers that a strike for better wages would threaten their job security.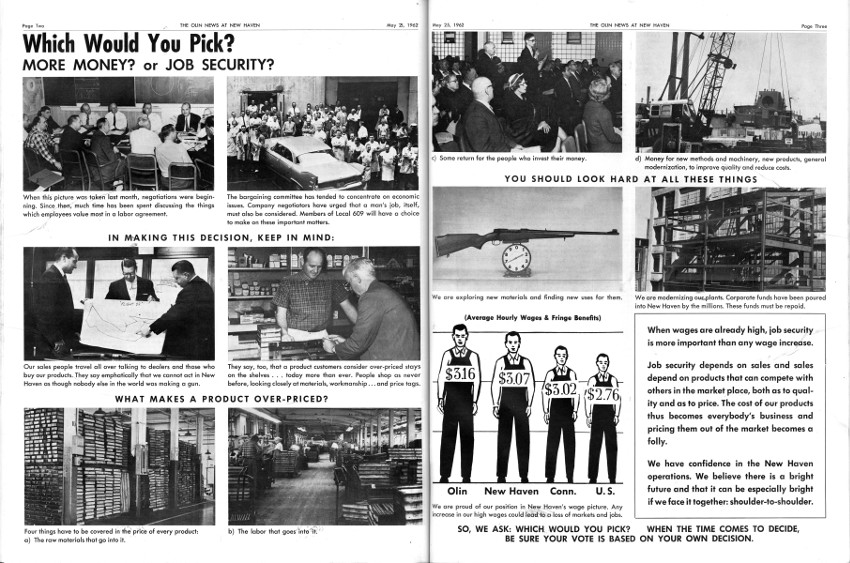 Local 609 workers rejected the strategy. At their May 6th, 1992 meeting held at Fair Haven Junior High School, President Carl Johnson read a report of the company's final offer of proposed changes to the contract. The members present voted overwhelmingly to strike: 1,110 to 50.

This first strike by the six year old Local ended in mid-July.